Home
Features
The upscale food fest Chicago Gourmet turns 10 this year, and they're going to crank up the party. Among the highlights: a Rick Bayless dinner on the 606 trail.
Listen to excerpts from archival interviews as Studs talks to a Vietnam soldier turned protester and a Vietnamese Buddhist monk on our Vietnam site.
When you become a parent, you also become a teacher and there's one thing parents should teach their kids but rarely do – basic brain-related concepts.
Renowned for her powerhouse presence and show-stopping performances, Katharine McPhee will perform live in the WTTW Studios. Reserve your spot today.
---
News
---
Behind-the-Scenes, Previews, Recaps, Local History & More
---
Food & Dining
Food & Dining
"Ich wäre lieber betrunken und lustig als nüchtern und dumm." (I'd rather be drunk and funny than sober and stupid.)
—Bavarian proverb, often heard at Oktoberfest
 
 

---
Events
Saturday, September 23, 2017
  WTTW, in partnership with the Department of Cultural Affairs and Special Events presents a FREE screening and Discussion of My Neighborhood: Pilsen. This engaging new 1-hour documentary is an intimate street-level look at what community engagement and activism has done for one Chicago neighborhood: Pilsen. Playing like a street mural come to life, six Pilsen residents share their personal stories to illustrate how the residents of this predominantly Mexican-American working class community have organized to address the societal issues facing their community, ranging from housing to health care to education and citizenship. 
Thursday, September 28, 2017
WTTW invites you to take a private tour inside the world of Milk Street (premiering Saturday, September 9 at 4:00 pm on WTTW) with founder and host Christopher Kimball. Purchase Tickets
---
Kids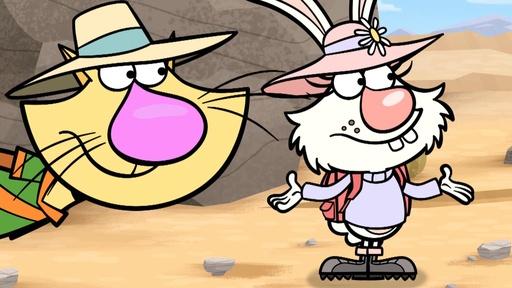 On a trip to Barrel Cactus National Park to enjoy nature in all its glorious splendor, Nature Cat and his pals encounter Shelby, a very sad desert tortoise. Today is Shelby's...